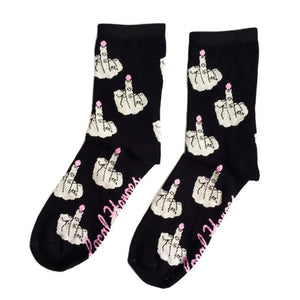 These F You Black Socks are perfect for anyone looking to make a bold statement with their socks. Made for women's feet, these socks are comfortable and stylish.
Key Features:
- Bold statement design
- Comfortable fit
- Made for women's feet
These socks are made to stand out with their unique design that says "F You". They're perfect for anyone who wants to add a little attitude to their outfit. The black color and comfortable fit make these socks versatile and easy to wear.
If you're looking for a fun addition to your sock collection, the F You Black Socks are the perfect choice!